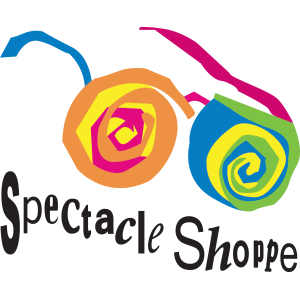 Your Twin Cities home for designer
frames, vintage frames and
expert eye exams since 1977.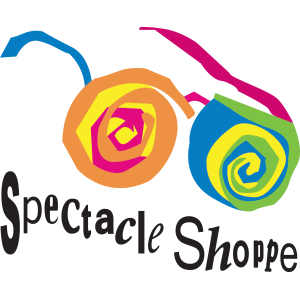 Your Twin Cities home for designer frames, vintage frames and expert eye exams since 1977.
Say hello to the largest selection of frames in the Twin Cities
The Most Artistically Sophisticated Optical Store in the Twin Cities will Highlight the Beauty of your Eyes with Everything from Classic and Vintage Eye Glasses to Modern and Unconventional
. . . Even Whimsical.
From comprehensive, precision eye-exams to one-on-one personalized service, you get the complete package in one visit to one store.  We have locations in Saint Paul, Minneapolis, New Brighton, and Burnsville Center.
Meet Founder
David Ulrich
The Creative Force Behind Spectacle Shoppe
Mischke, T. (2016) [Interview with David Ulrich, Owner of the Spectacle Shoppe].
Not published.
The Spectacle Shoppe has done things differently from the very beginning. In fact, for owner, David Ulrich it all can be traced back to 1964 and an extraordinary stretch of optical training in the US Army.
I joined the Army in '64 because I was living in a small town in Wisconsin and I wanted to see the world. Soon after I joined, I was run through a battery of aptitude tests and they determined that I'd do well in the military's optical field. Eye glasses were not a fashion accessory back then, they were a medical device, and I worked closely with doctors in learning how to create them, studying all the critical skills involved in manufacturing the lenses and making the proper mathematical calculations.
What was the biggest difference back then, in this field? What set it apart from the way the industry is today?
In the beginning it was almost exclusively a male world. At conventions, you would rarely see any women at all. And I think that's what kept eyewear from being about fashion. When the women got involved things really started to change. A medical device became a fashion accessory. That way of looking at glasses was what I truly was ready for, because I had always been good in art, in school, and always very artistically-minded. Optical stores were really boring places back then; bad wallpaper and perfunctory amenities. Again, people were slow to wake up to the art of it all, the celebration of style and design, which I came to include in every shop I opened. I really wanted to get away from anything that was mundane, or any garden-variety presentation. I wanted to create a unique experience.
You started to think creatively about the overall experience in the store?
That's right. I was the first guy to buy a high-end video camera that gave us the ability to tape people and capture their image as they tried on different styles of eye glasses in my store. They could come to see themselves as others did, from all angles and distances. No one was doing that in the 70's.
But you weren't only forward-thinking, you were looking back.
You mean the vintage frames. Yes, this became a huge part of my business. I traveled a great deal and I began buying up frames that had gone out of fashion. I bought them in large numbers because, if you think about it, it was reasonable to assume these fashions would return. Fashion has always been cyclical.
Didn't that eventually result in Hollywood knocking on your door?
Yes, that was a wonderfully unexpected twist. The movie industry needed a guy like me who kept glasses from all different eras. I soon was a regular contact for them, and did a lot of work with them for their period pieces.
You also got into designing your own frames didn't you?
I would collect these old frames and I would see how well made they were. I would go to these shows in Paris and Milan and then I would visit the factories where the frames were made. I would go up into the storerooms of these factories and find boxes and boxes of frames that they weren't selling any longer, and I would buy them all. I'd look at these old vintage frames and notice how solid the hinges were and I would begin to dismantle the frames and learn about the different parts and the different levels of quality with each part, and I would then put glasses back together using high quality pieces from different frames. Pretty soon I was designing my own line of eyewear.
Did that change the number of options people had available to them, the number of frames they could sample?
Dramatically. When I started in the business there might have been 1000 different frames a person would look at, worldwide. Now there are millions. I alone have some 20,000 frames that a person can choose from. and they continue to get more and more exotic.
Okay we've talked about design, let's get back to the science. Where do you see the industry today when it comes to the science of creating lenses?
My biggest complaint is that, in the state of Minnesota, you don't have to be licensed to make lenses, and that's just wrong. You have people out there making glasses who've never even studied optics. That's crazy. You are filling a prescription. This is still a medical device, designed to help people with one of the most important tools in getting through their day, their ability to see well. This should never be left to an associate with no training.
I don't think I've met anyone quite so intensely passionate about the different areas of the eyewear business.
Well, once I knew the direction I was going to go in life, with my career, I really wanted to know everything I could know. I not only wanted to master the science, and then the art, but also the history of glasses. I became kind of an amateur historian. I started to collect glasses. I have a pair from the very first century that glasses were being made, back in the 1600's. I think the field is endlessly fascinating, and has so many different aspects to it that involve continuing to educate oneself. It never stops being fresh, and challenging.