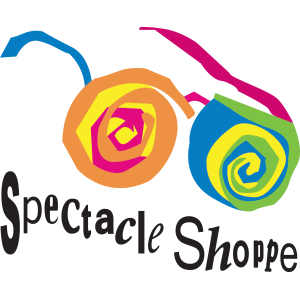 Your Twin Cities home for designer
frames, vintage frames and
expert eye exams since 1977.
Your Twin Cities home for designer frames, vintage frames and expert eye exams since 1977.
Say hello to the largest selection of frames in the Twin Cities
The Most Artistically Sophisticated Optical Store in the Twin Cities will Highlight the Beauty of your Eyes with Everything from Classic and Vintage Eye Glasses to Modern and Unconventional
. . . Even Whimsical.
From comprehensive, precision eye-exams to one-on-one personalized service, you get the complete package in one visit to one store.  We have locations in Saint Paul, Minneapolis, New Brighton, and Burnsville Center.
Meet Founder
David Ulrich
The Creative Force Behind Spectacle Shoppe
The Spectacle Shoppe has always done things differently, and founder David Ulrich has led the industry in innovation from his first days in the business.
 I was the first guy to buy a high-end video-camera that gave us the ability to tape people and capture people's images as they tried on different styles of eyewear. They could come to see themselves as others did, from all angles and distances. No one was doing that in the 70's when I came up with this idea. After that I just kept thinking of how we could be different.
 But you weren't only forward-thinking, you were looking back.
 Yes, vintage frames became a huge part of my business. I traveled a great deal and I began buying up frames that had gone out of fashion. I bought them in large numbers because, if you think about it, it was reasonable to assume these fashions would return. Fashion has always been cyclical.
 Didn't that eventually result in Hollywood knocking on your door?
 That was a wonderfully unexpected twist. The movie industry needed a guy like me who kept glasses from all different eras. I soon was a regular contact for them for their period pieces.
 You also got into designing your own frames didn't you?
 I would collect these old frames and I would see how well made they were. I would go to these shows in Paris and Milan and then I would visit the factories where the frames were made. I would go up into the storerooms of these factories and find boxes and boxes of frames that they weren't selling any longer, and I would buy them all. I'd look at these old vintage frames and notice how solid the hinges were and I would begin to dismantle the frames and learn about the different parts and the different levels of quality with each part, and I would then put glasses back together using high quality pieces from different frames. Pretty soon I was designing my own line of eyewear.
No one in this region of the country is more passionate about eyewear, nor more educated, skilled and knowledgeable. Don't trust your precious and complex eyes to anyone else.
Mischke, T. (2016) [Interview with David Ulrich, Owner of the Spectacle Shoppe].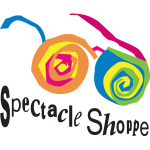 "When you are in need of glasses and eye exam I HIGHLY recommend going to one of David Ulrich's locations. In less than two hours my daughter had an eye exam with a highly competent ophthalmologist including education on all aspects of her eye health and a super cool computer photograph. They have a tremendous eye wear selection, very affordable, staff were beyond helpful and humorous, offered delicious cookies, pop, water and coffee, and we wrapped it up by walking out with her new designer glasses and long stem roses. WOW - outstanding business operation!"
–Trust Vets
"I could write a novella to gush about my experience here, but I'll instead just cut to the chase: amazing customer service + great frame selection. Definitely worth a visit if you are looking for a new pair."
–Casey Lauderdale, customer
"Joe and Megan were great. Professional, friendly, and knowledgeable. They offered my husband and I the best customer service ever. Such service is lacking nowadays so thank you Joe and Megan."
–Dudley Deshommes-Kohls, customer
"I bought my first ever pair of glasses from the Spectacle Shoppe last spring. The customer service I have received has been amazing. The staff is very responsive and their work is exemplary!"
–Kathy Berlin, customer